Main content starts here, tab to start navigating
Updates
Updates
5/28/20 - BEC Kits available for pickup and delivery
Order all the goods to make our BECs at home - six Portuguese rolls, Heritage Foods thick-cut bacon, cage-free eggs, American cheese, and (of course) a bottle of Wake-up Sauce.
Order for Pickup Order for Delivery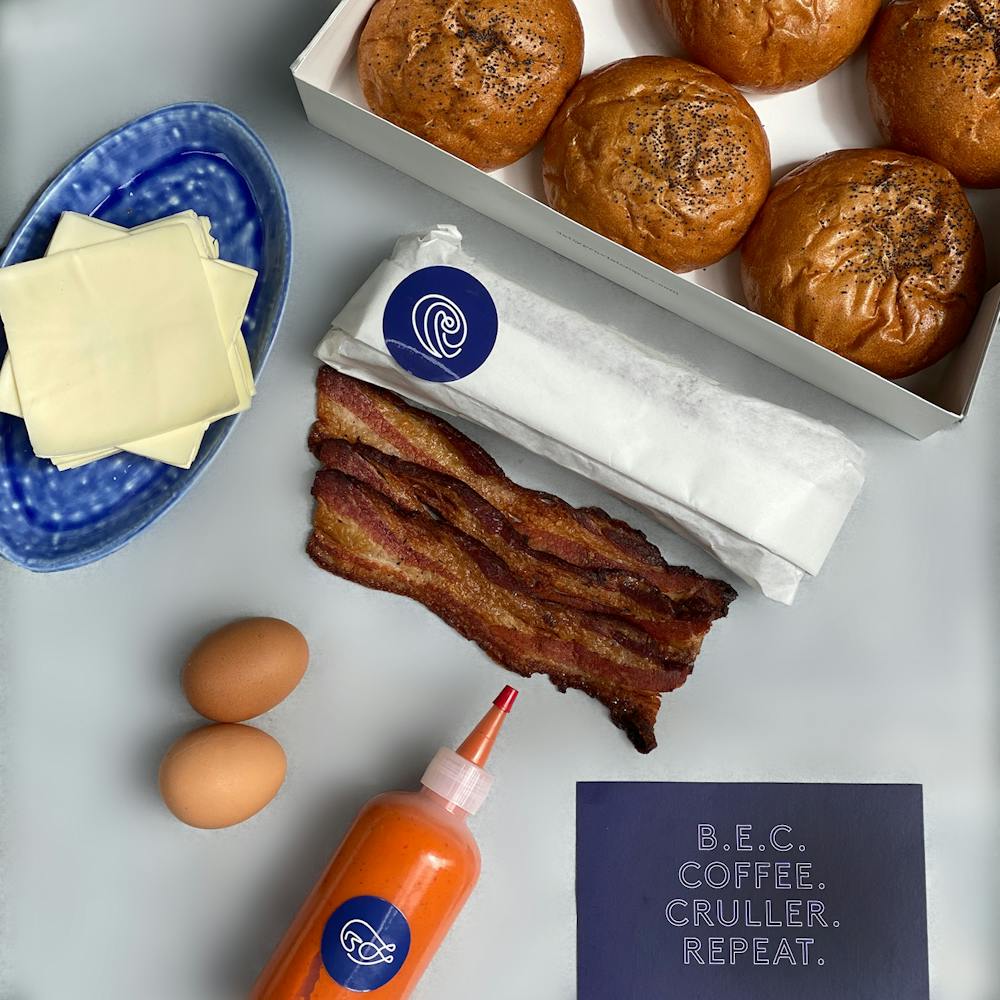 5/22/20 - Our Union Square kitchen is open!
We're excited to bring you breakfast for pickup from our Union Square location. Every Thursday through Sunday (and Memorial Day Monday!), order ahead for coffee, crullers, and egg sandwiches. Stay tuned to @dailyprov for updates from our Upper West Side location and additional offerings — we have big plans for summer!
FAQ
How do I place an order for in-store pickup at Daily Provisions, Union Square?
Please place an order online for pickup.
Is the Upper West Side location of Daily Provisions also open for in-store pickup?
Currently, we are only able to offer pickup at our Union Square location, but we are working to add limited service to the Upper West Side location soon. Please check back here and follow us at @dailyprov for the latest ways you can enjoy Daily Provisions at home.
Can I order for delivery?
We're working to get delivery up and running soon. Please check back here and follow us at @dailyprov for the latest ways you can enjoy Daily Provisions at home.
Can I place an order in person or over the phone?
Currently, we are only able to fulfill orders made through online ordering. Should you look to pay with a gift card, please call us at 212-488-1505 and we can help you place an order.
What are the new hours of operation?
Online orders are available for pick up at Daily Provisions Union Square from Thursday to Sunday, starting at 9am until midday.
The current menu is limited and I miss a lot of my favorites! Will you be expanding the menu soon?
We have adjusted our menus to ensure efficiency and maintain social distancing in our kitchens. As we learn more about our capabilities, we'll expand our offerings. We also welcome customer feedback on what items you miss most! Please email info@dailyprovisionsnyc.com with your suggestions, we'd love to hear from you.
What are your health + safety protocols?
Our top priority is the safety and wellbeing of our team members, our guests, and each and every member of our community. To keep all of us safe, we have worked with industry experts and health authorities to implement safety protocol that goes above and beyond our already strict safety standards. Please visit our Safety Page for all of the details.
How are you taking care of your employees?
Our people are at the core of what we do. Team members are required to stay home if they do not feel well. To take care of them, we have expanded our benefits with emergency paid sick leave and family leave.
USHG also created HUGS, a nonprofit 501(c)(3) fund to support USHG team members who are facing unexpected and exceptional financial needs.
The online ordering system will only let me order 6 crullers but I'd like more. Can I place a special order?
Please give us a call at 212-488-1505 and we will do our best to accommodate!
I still have questions. How can I get in touch with someone for more information?
If we can help answer any additional questions please reach out to us at info@dailyprovisionsnyc.com.